Login
新闻
Radikal United States Open 2020
Official Information/Rules - Radikal United States Open 2020
Official Information / Rules -
Radikal United States Open 2020
Dates: Feb 13th-16th, 2020
Venue: Sheraton DFW - 4440 West John Carpenter Freeway - Irving, TX 75067
Google Map -https://goo.gl/maps/sohGg7U9tGFxEZPN6
Phone: 1-(972) 929-8400
Room Rate: $107/night + applicable TX tax - To book your rooms with the promotional room rate please use this link: http://bit.ly/34eE21g or you can call the hotel and use the Group ID "Gaelco Darts USA"
Events:
- Thursday Night Blind Draw - Seperate Mens and Womens Brackets -
- Singles
- Doubles
- 4 Person Team
- Triples Capped
Spain Trip for 4 Players - Based on points earned placing in the events.
Fun Side Events Everyday
No Coin Drop/No Greens Fees
Pre Registration Only (there will be no on-site registration): Register in the shop here: Register Now
After registering for events - login to your player account and double check the events you registered for in the "My Competitions to Start" section. If you do not see youself in an event you are not in yet. Players are responsible for double checking their entries.

Entry fees before Jan 19th 2020:
Singles - $50
Doubles - $100
Team - $200
Triples Capped - $150
Entry fees Jan 20th 2020 - Feb 9th 2020:
Singles - $60
Doubles - $120
Team - $240
Triples Capped - $180

No Registrations after Feb 9th 2020!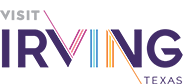 Irving Special Guest-Special Price Offerings
RDUSA 2020 Open Poster

RDUSA Open Feb 2020 Payouts
Radikal Players 飞镖玩家最佳虚拟社区